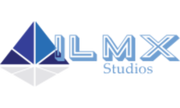 ILMXStudios, often stylized as ILMX or ILMX Studios, is an indie game organization currently consisting of nine members; all of which having a different field of work. ILMX is also the head of the Age of Warscape Development Team (AoWSDT); the group primarily responsible for the development and upkeep of Age of Warscape. The organization's name had first began to appear in 2014, but was not fully formed into a full-on organization until mid-2016 by Head-Executive (or Executive Chairman) "ILMX Prime" and Co-CEO Richard "Ricky" Chatell.
Currently, ILMX and the AoWSDT is developing Age of Warscape and AoWS: Origins, being the first two products in the Warscape series.
The group's primary website is shared with the Age of Warscape Website, though the group itself can be individually found on the website IndieDB, as seen here. Currently, ILMX has nine known members, which are all listed on the Age of Warscape homepage.